It gives us confidence to live in Moscow
Annual workshop on intercultural communication 'Living and Working in Russia' for the HSE international faculty was held on September, 27.
The workshop was traditionally led by Dr. Mira Bergelson, Professor at School of General and Applied Philology, the Faculty of Humanities.
The participants from eight different countries introduced themselves to each other, discussed their first impressions on living in Moscow and working at HSE University. Dr. Bergelson provided key facts from social and historical context of Russia which generated much interest upon the participants.
Svetlana Cecovic, Assistant Professor at School of General and Applied Philology, and Stefan Hessbrüggen-Walter, Assistant Professor at School of Philosophy, were invited to share their experience on living and working in Russia for several years.
Therefore, cultural, personal and practical aspects of integration to new environment were covered during the workshop.
We'd love to share some of the feedbacks:

Thank you so much for organizing the seminar! From my point of view, it was particularly useful when Mira talked about cultural differences. For us foreigners, it is important to understand that things work in a different way compared to our home country, and that we should try to adapt rather than being judgmental. Also, I found very useful to have international staff who have gone under the same process as us, to share their experiences. In particular, practical advice such as what it was mentioned regarding renting an apartment or buying a house was very important to me, and probably to other colleagues as well.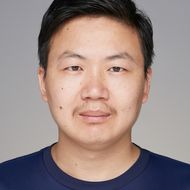 It is an attractive workshop. The most interesting part for me is the name introduction of all  participants, because everyone takes part in it, and we can share our unique culture. I think the information learnt at the workshop help you to make friends with different cultures. I have learnt many tips for living and working in Moscow and gained more information about Russian culture and history, which help me to overcome the fear coming from the language barrier. 
Sabyasachi Tripathi, Research Fellow at the Laboratory for Science and Technology Studies, also shared that overall impression of the workshop is "very nice and productive. It gives us confidence to live in Moscow". 
All interested in learning more about communication with Russians and Russian culture may take a closer look at the Coursera class of Mira Bergelson: "Understanding Russians: contexts of intercultural communication". It'll give you a more academic and detailed account of issues raised at the workshop and much more.