INTERNATIONAL FACULTY SUPPORT
If you are an international hire at HSE, this page is for you! Here you can find detailed information on various key issues concerning your move to Russia and your work at HSE. Make sure to check out our English bulletin, The HSE LooK for articles on university life and interviews with faculty. Feel free to contact International Faculty Support Unit with any questions or suggestions!
Hermann Simon, chairman of Simon-Kucher & Partners Strategy & Marketing Consultants, will present at the upcoming XVIII April International Academic Conference on Economic and Social Development in Moscow. His presentation, entitled 'Hidden Champions – the Vanguard of Globalia', will be held during the Firms and Markets section on Tuesday, April 11.
Maria Giulia Silvagni, who holds a PhD from the University of Bologna in Italy, joined the International Center for the Study of Institutions and Development as a postdoctoral Research Fellow in September 2016. She told us about her professional and personal experiences during her time in Moscow.
The February issue of  The HSE Look  is focused on how HSE makes its education model more flexible in response to global transformations, and two Academic Supervisors of English-taught programmes share their experience in an interview.   The HSE Look  also presents a new series of public events for discussions on philosophy, and the upcoming visits of guest scholars and lecturers to different HSE departments, as well as the open call for funding their visits.
Dirk Meissner, Professor at the Institute for Statistical Studies and Economics of Knowledge and the Academic supervisor of the Master's Programme 'Governance of Science, Technology and Innovation', told The HSE Look about its development and achievements.
Joint efforts tend to bring better and more interesting results: that's why the School of Philosophy has launched its Colloquium meetings where HSE faculty (both internationally and locally recruited) and visiting scholars will be presenting and discussing their research. The events are open to everyone, and the first talk, devoted to a popular for February topic of love, gathered faculty and students alike.
The following visits are scheduled for February, March and early April 2017. If you are interested in this programme and would like to know details on how to submit a proposal, please, consult your department or visitingscholar@hse.ru.
HSE aims to be a globally competitive university both in research and in education, focusing on economics, social sciences, IT and humanities. Part of its mission is to provide international quality of education and to spread best international practices in Russian academic environment.  In order to make its educational products better suited to the global audience, the university works both on the content of programmes and on their structure.
Christian Fröhlich is Assistant Professor at the School of Sociology and has been at HSE since 2014. He also supervises an English-taught Master's Programme 'Comparative Social Research' and told The HSE Look about its design, partnerships and lessons learned from running the programme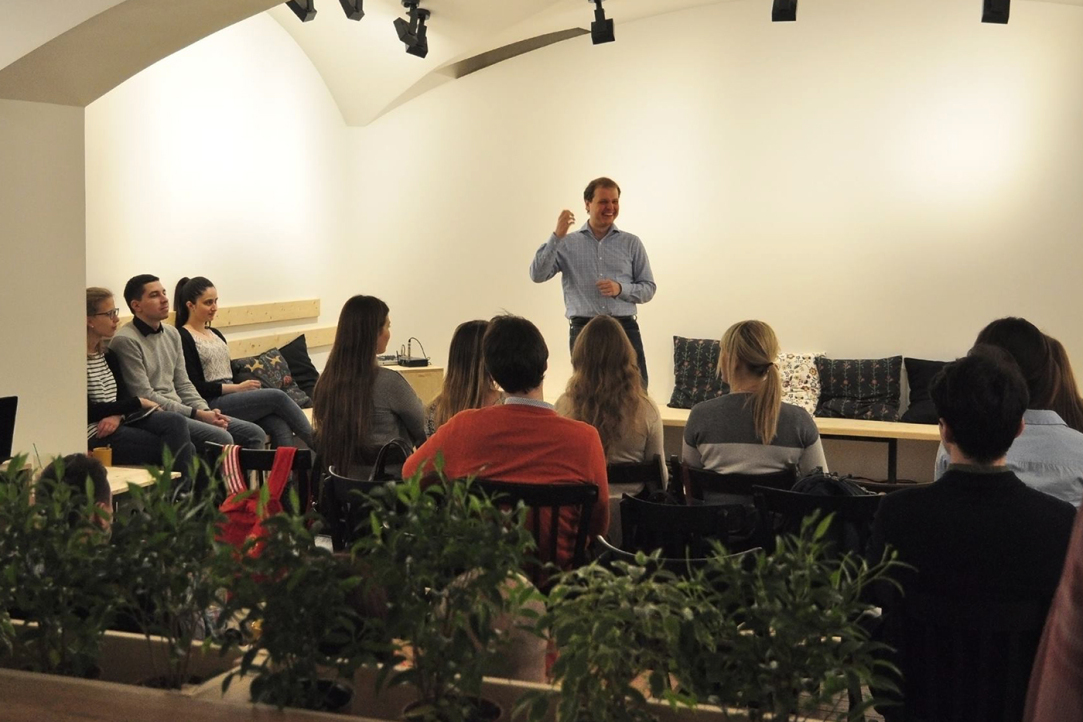 A series of lectures in English will be delivered by HSE faculty members at the 'Socket and Coffee' co-working space. The project offers its participants an opportunity to learn more about the most recent research findings and practice their English at the same time. The lectures start on February 28, 2017.
On March 11, 2017, HSE will host the 'Heroes Among Us' charity festival. The month leading up to it is Good Deed Month, organized by the Open Your Eyes student project. People are encouraged to use this month to do good. Check out the ideas below – having a big positive impact doesn't always mean putting a lot of effort in.