Celebrating Winter Holidays in Russia
Russian customs connected with winter holidays don't differ much from those followed in Europe and the western world in general. Having said that, we ought to mention that some things don't work here quite the way they work in other countries. We celebrate Christmas after New Year's Day, which is the biggest and longest holiday across the country, from Kaliningrad to Vladivostok. Our Santa Claus – Ded Moroz - has a granddaughter who is his constant companion; our traditional New Year's table is incomplete without caviar and "Soviet" champagne. The HSE LooK offers a Russian version of the festive season kindly shared with us by Natalia Slioussar and Natalia Karmaeva.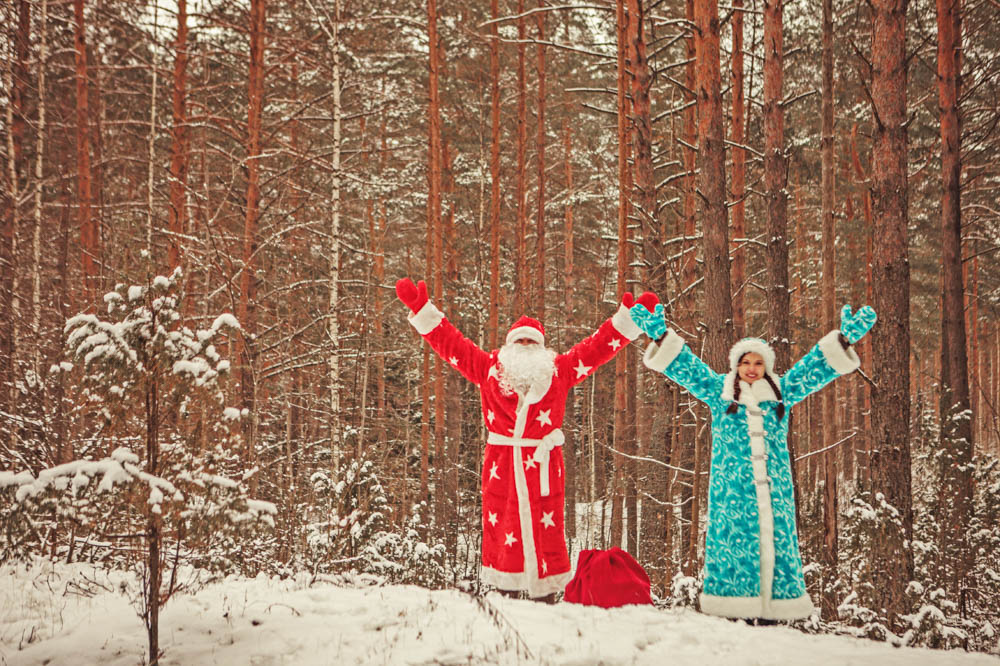 Natalia Slioussar, Assistant Professor at the Faculty of Humanities:
"Since the New Year is such a family thing for me, I would like to wish that everybody is able to celebrate it with their closest family or friends and to spend the coming year likewise, supporting people around you and being supported by them. New Year is also the right time to dream, so in terms of work, let me wish that everybody has dreams, aspires and dares, and to see at least some of them come true."
"While in the 19th century Russia Easter was the most important celebration, closely followed by orthodox Christmas, New Year became the main holiday in the Soviet times. Now many Russians celebrate the New Year on December 31, orthodox Christmas on January 7 and then 'the old New Year' on January 14 (Russians switched from the Julian to Gregorian calendar only in 1918 and still remember some things from the old days). We are also glad to join other Christians on December 25, so we have really long holidays. When I was a child, we got our main presents on December 31, had a special dinner on Christmas and then on January 13 in the evening, we were supposed to leave our socks and stockings hanging somewhere to find small presents inside in the morning.
For many Russians, New Year is a family holiday, something like Thanksgiving. Like millions of other Russians, we meet the New Year with my family, then rush to see my husband's family, and then go for a walk or visit a couple of friends. The moment when the New Year comes is very special for many people: in most families, people listen to the peal of the Kremlin bells and pour Champagne into glasses to be able to raise them with the last chime. Tables groan with food: it may take a whole week to finish it all. Many families have a special New Year dish, in our case, it is goose with apples. We also follow another tradition: we bake small pies and put a coin in one of them. All guests and family members take one pie, whoever finds the coin is believed to be especially lucky in the coming year. Sometimes I see this tradition in a more complex form: a sweet pie for a great year, a salty one for a difficult year and a pie with a coin for a profitable year. Another popular tradition is to meet the New Year having some (maybe, really tiny) brand new piece of clothing on.
But the main heroes of the New Year are kids. Hordes of real and amateur actors visit homes and kindergartens as Ded Moroz (Grandfather Frost, our secularized Santa) and Snegourochka (Snow Maiden, his granddaughter), kids are allowed to paint on windows or mirrors, and get the most exciting presents. In my own childhood, we had something better than a dressed up Ded Moroz. We searched for presents at my grandmother's place, but could not find them. As soon as we stopped searching and started to play, the doorbell rang and two large bags with presents mysteriously appeared somewhere in the apartment. Now we repeat this trick with our little ones."
Natalia Karmaeva, Postdoctoral Fellow at the Centre for Institutional Studies:
"I offer my seasonal greetings to you and your dearest ones!"
"New Year's Eve is a special celebration in Russia. It is a secular holiday, but an amalgam of Christmas with a special dinner with family with a Christmas tree and Ded Moroz, the Russian Santa, and the public celebration of the new year's beginning. That is why the clock chimes at midnight are the central moment of the celebration. Interestingly, this moment becomes a point for self-reflection for everybody, people watch the president's speech on TV, regardless of their political views, and offer toasts to each other. On December 31st people begin celebrating when the New Year comes to Vladivostok in the Far East, and the most enthusiastic revelers begin clinking their glasses at about 6 p.m. Unlike Catholic Christmas, there are no limitations to when to start eating and drinking – so don't wait until the first star and enjoy! Christmas is celebrated later than in the Catholic or Protestant tradition. The reason is that the Orthodox Church did not adopt the new (Gregorian) calendar. Another interesting thing is the tradition of celebrating the Old New Year according to the Julian calendar, on January 14. I guess this tradition remained because people in Russia like long festivities and our New Year celebrations can't all fit into one day."

The full text of the issue can be found in The HSE LooK 10 (17), December 2014. If you are not on our regular mailing list yet, please subscribe and get fresh issues of bulletin every month!