Philosophy Colloquium
In this issue of The HSE Look, we would like to focus on three of the many seminar series which are held at HSE, and we are glad to present the interview with Ulrika Carlsson, Assistant Professor at the School of Philosophy, about the Philosophy Colloquium at HSE Moscow.
Why did you decide to start a regular colloquium?
Like many of our international colleagues, Silver Bronzo and I went to graduate school in the US, and in each of our departments, a weekly colloquium followed by a reception served as the centre for community life. An important part of being an academic was reading and discussing colleagues' work, as well as listening to presentations of works in progress on a whole variety of philosophical topics by visitors from other educational institutions.
At HSE's School of Philosophy, our Russian colleagues ran all kinds of seminars and research groups, but these were all conducted in Russian and devoted to a particular subfield of philosophy. With only basic Russian, we were not able to participate in these events, and as a result, we had little opportunity to meet our new colleagues and engage with them intellectually. Therefore, we decided to start a regular colloquium in January 2017, where anyone in the department was invited to give a presentation of their work in English. Now in its third semester, the colloquium meets once a week. 
In September 2017, we incorporated an international speaker series into the colloquium at the initiative of our new colleague Aaron Wendland. We invited people from abroad to give talks, and the response was quite enthusiastic. Although we do not pay for their trips - the colloquium doesn't have any money - many of the invitees were excited about the prospect of visiting Russia and were thus happy to use their own research funds to do so. 
What are the key objectives of these events?
The speaker series aims to engage Russian academia with the international academic community, enrich the growing English-speaking philosophy group in Moscow, and provide visitors with a chance to receive some constructive criticism and helpful feedback on their work. In doing these things, the international speaker series exposes our Russian colleagues to western ways of arguing and presenting philosophical works, and it should be particularly beneficial to Russian students who want to go abroad for a PhD or post-doc, as well as for faculty members preparing to attend conferences abroad. 
How are the meetings organized? How often do you hold them?
Every event begins with a 45-minute talk by the speaker, followed by a discussion with the audience for another 45 minutes. Afterwards, we have a small reception, and then some of us usually go out to dinner together. This spring we have a meeting scheduled every week except during student breaks and the annual philosophy conference. The speakers are a mix of students and faculty, along with foreign visitors, as well as some people from other institutions in Moscow. We meet on Fridays in the late afternoon, a time that seemed to conflict somewhat less with everyone's teaching schedule. It makes for a nice conclusion of the work week. It also works well for foreign visitors, who can fly in on Thursday, speak on Friday, take the weekend to see Moscow, and then fly back in time to teach the next week.
How do you choose the topics for the specific events?
When setting our schedule, we e-mail all the professors and PhD students in the department to ask who is interested in giving a talk. Anyone who wants to gets a spot, and they can present on any philosophical topic they wish. At the same time, we ask all international faculty in the department to name a few scholars they'd like us to invite to the international speaker series. So far at least, we haven't organized the schedule according to philosophical themes, and the colloquium as a whole has no one particular focus.
What are your plans for 2018 and beyond?
We think students can benefit a lot from the colloquium, and our hope is that their attendance will continue increasing. A graduate of the PhD programme has suggested that we should try to arrange it so that graduate students can get credits for attending the colloquium. This might be a good idea. We also hope that the colloquium comes to be regarded by everyone as a permanent feature of department life, and that there won't be classes scheduled at the same time as the colloquium, so that more professors can attend.
Read more in The HSE Look March 2018 issue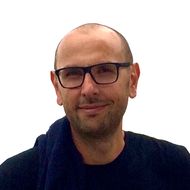 Silver Bronzo
Associate Professor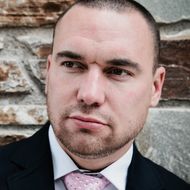 Aaron James Wendland
Associate Professor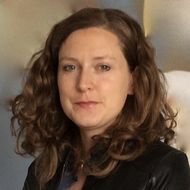 Ulrika Carlsson
Associate Professor