Making the Best of Being a New Arrival in Moscow
In addition to interviews with international faculty, The HSE Lookis launching a new feature – a column about their life in Russia, what they discover in different cities, and interesting venues at HSE and beyond. If you have an interesting experience to share, please contact us at ifaculty.support@hse.ru. In this issue, we present a column by Brian McLoone.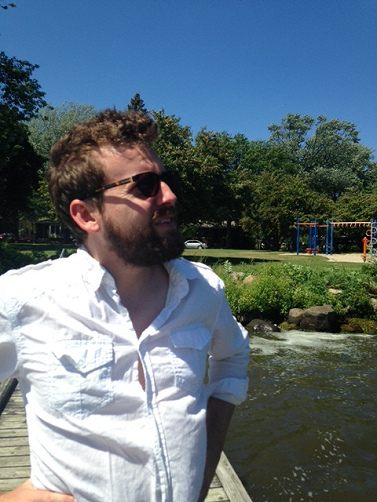 The way I interact with the city I am visiting is often very different from the way I interact with the city where I live.
When I visit a city, it is difficult for me not to fumble around quite a bit. I can easily get lost. I go to bad restaurants. I get ripped off on cab fare. I get lost again. But such fumbling certainly doesn't stop me from attempting to take advantage of the city to the fullest. Like any good tourist, I will spend most of my day walking its streets, visiting its parks, and exploring its museums and houses of worship.
When I am living in a city, in contrast, very little fumbling occurs. Before moving to Moscow this past September, I lived in Madison, Wisconsin, and before that, I lived in Boston. Rarely, and only early on, did I get lost in those cities, eat at their bad restaurants, or get ripped off on cab fare. That's the benefit of being a local.
However, the cost of being a local is that one feels very little urgency to engage in the 'tourist activities' of one's city. Exacerbating this problem is the fact that in your hometown it is easy to become consumed with work during the week, leaving you with little energy on the weekend to visit, say, a museum. The consequences of this dynamic can be unfortunate. I left Boston without ever walking its famed 'Freedom Trail,' for instance, and I never visited any of the Frank Lloyd Wright homes for which Wisconsin is well known.
Living in a foreign city can often pose an interesting challenge. The city is new and probably so is the language, so no doubt you'll find yourself fumbling around. But it's also the city in which you live, so you'll feel less urgency, as well as energy, to take advantage of what it has to offer. In other words, there's a risk that you'll experience the worst parts of being tourist, but none of its rewards.
Indeed, the risk might be particularly pronounced for non-Russian academics moving to Moscow. When you arrive in September, it might be a month or two before you actually feel 'settled.' You'll need to find (and perhaps furnish) an apartment, sign up for the internet and mobile coverage, figure out where your best grocery store is, and so on. However, by then it will start to get cold, and the various 'tourist' activities you had initially planned will start to seem markedly less appealing.
When I was asked to write a column for this issue of The HSE Look, I thought it worthwhile to comment on the above dynamic. It took me a few months to become aware of it myself, though no doubt it was obvious to others from the start. Moscow is easily the most interesting city in which I have lived. The benefits of this city far outweigh its frustrations. But this is true only if you actively engage with what the city has to offer …and pretend, at least every once in a while, to be a tourist.
Brian McLoone is an Assistant Professor, School of Philosophy, Faculty of Humanities. Brian completed his PhD in philosophy of biology at the University of Wisconsin–Madison in 2016. Brian is interested in philosophical issues that emerge in evolutionary theory, such as what sorts of facts natural selection can explain, and what role artificial intelligence might play in the field of evolutionary biology.
Brian McLoone
Associate Professor