Experiencing Moscow
  In addition to interviews with international faculty, The HSE Lookis launching a new feature – a column about their life in Russia, what they discover in different cities, and interesting venues at HSE and beyond. If you have an interesting experience to share, please contact us at ifaculty.support@hse.ru. In this issue, we present a column by Arnab Roy Chowdhury.
I have been in Moscow since September 2017. In the early days, it was like a rollercoaster. The fall semester, which is shorter, was pretty busy and hectic, as I had to settle down, as well as teach and participate in various academic programmes and events. The students I started teaching came across as very intelligent and brilliant, while my colleagues, seniors, and administrators were very kind, and they helped me to settle in. The language seemed to be a barrier only in the first few months. As I started learning new words and expressions, life became easier, and the genial behaviour and help that I have received in Moscow, sometimes from complete strangers, has given me warm and fuzzy feeling about the city and my university, HSE.
During the first semester, I had the opportunity to go to the countryside and see beautiful Golden Ring cities like Rostov-Velikiy and Yaroslavl, which is next to the Volga River and has amazingly beautiful churches. The winter is known to be deadly in Moscow, but I enjoyed it thoroughly, thanks to the International Faculty Support team! Its warmth kept me going in the cold winter. They organized a number of wonderful city tours, including a visit to Gorky Park and a Moskva river cruise. I remember standing on the deck of the boat looking at Moscow museum, and watching Peter the Great's monument pass by, and talking endlessly with colleagues under a starry night as cold wind gushed and shuddered down my spine. I guess that exposure to the Moscow cold gave me a kind of resilience, which helped me pass through the winter most easily. I come from the tropics, and I am not used to wearing warm clothes all that time. I came when the weather started becoming chilly. There was rain, and it was a pretty cold. Snow came late to Moscow in 2017, sometime in November. I remember my first experience of snowfall in Moscow – it was surreal. I was sitting at my study table in the evening reading under a soft yellow chrome light. I looked out the window and saw soft white rainfall, then realised it is snow! I stood at the window for hours and watched how everything became covered by a blanket of fluffy snow …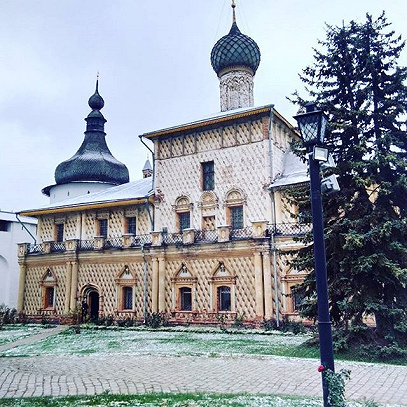 Moscow is so vibrant in winter – friends hugging each other, people talking on the street, some smoking electronic cigarettes to ward off the cold. I enjoyed walking around the city centre and Kremlin in December, as everything was decorated with lights, carols were being sung, bells were chiming in preparation of approaching Christmas. The Kremlin and Red Square look very colorful, and host many events and carnivals in different seasons.
Another thing I enjoy about life in Moscow is its metro stations. Inside, the metro looks like a palace. It has a vintage charm, and the people walking in fur coats genially smiling and talking make it look like a scene from a Hollywood film. Moscow is a mix of tradition and modernity – you can see the most stunning skyscrapers beside baroque and classical architectural marvels, many with colonnaded porticos. I had heard about the grandness and magnificence of Soviet-era buildings, but I was dumbstruck at how beautiful they are when I saw them the first time – how big they are, and how much power they radiate
Exploring Moscow is never complete if you aren't interested in tasting the different cuisines offered. In the winter, I got to taste some wonderful Russian delicacies – herring 'under a coat' salad, black caviar, borsch, and pelmeni. Moreover, grechka (buckwheat) is one of my favorite healthy foods. Zapekanka, Russian cheesecake, is melt-your-mouth delicious. Blini with jam or milkmaid (condensed milk) has also become my staple. I also enjoyed kvass, medovukha, beer with vobla, and White Russian cocktails, with the Russian, Kazakh, Uzbek, Indian, and Bangladeshi friends I've made at the HSE Guesthouse. I have had tea at Chaikhana café and eaten at an Azerbaijani café. In the market near Dubrovsky, I bought locally made clothes and a coat. I also bought fresh vegetables and fish at the Tyoply Stan market like the locals. I found ingredients to cook hearty Indian biryani - but most enjoyable of all has been sharing these meals with friends.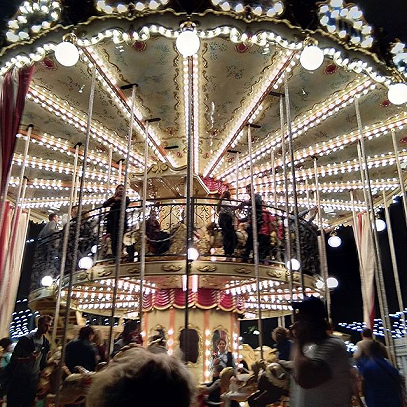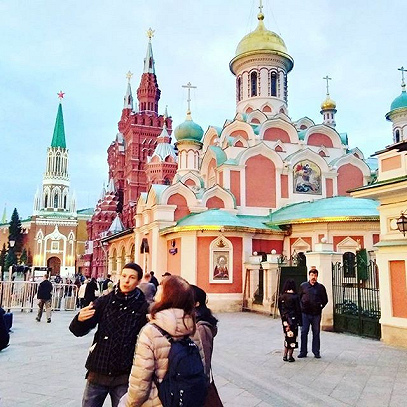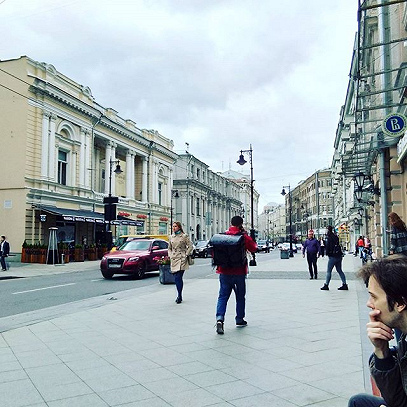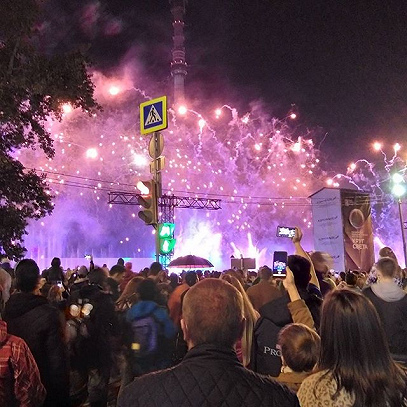 Arnab Roy Chowdhury is a Research Fellow at Public Policy Department, Faculty of Social Sciences. Arnab holds PhD from National University of Singapore. Prior to HSE, he was an Assistant Professor in the Public Policy and Management Group at the Indian Institute of Management, Calcutta (IIMC). His research and teaching interests include environmental policy, development studies, migration policy and postcolonial studies. 
 Read more in The HSE Look May 2018 issue