Moscow Imaginations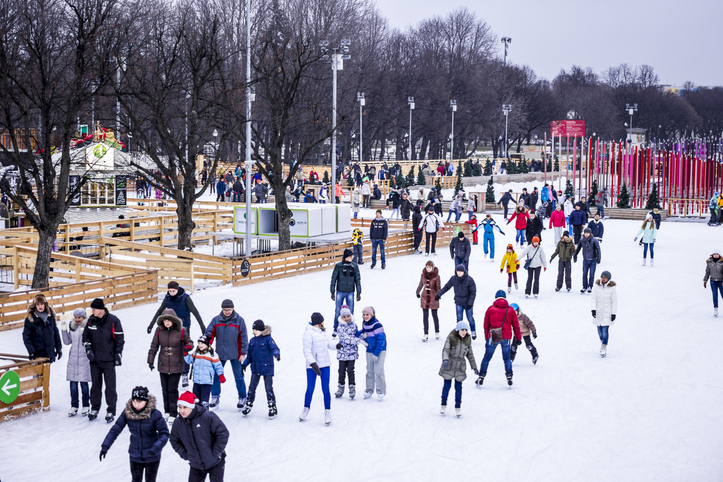 Ice Rink in Gorky Park
© iStock
In his column for the latest edition of The HSE Look, Dr. Frank Fischer, Affiliated Researcher at the School of Linguistics, shares his impressions about his favourite Moscow haunts and activities.
There are many things you cannot do when you are not in Moscow. During the height of the pandemic, I had to spend several months za rubezhom (abroad), where there are no mushroom forests, according to Buzykin's neighbour in my favourite Leningrad-set movie, Autumn Marathon. And so I started an imaginary list of things I would have done in Moscow if 2020 had not taken that turn.
I would have walked the boulevards, probably listening to some Russian indie pop and, almost without realising it, would have gravitated towards my favourite monuments, young Pushkin at Metro Baumanskaya, Krylov at Patriarch's Pond, Griboyedov on Chistoprudny Boulevard.
If friends had visited me, I would have introduced them to a Soviet-style Ryumochnaya, and if they had never been to Russia before, they would have taken photos with a shot of vodka in their hand and a Soviet flag in the background.
I would have gone to a midnight mass at Easter (hi Anne, hi Nastya). I would have arranged to play squash with a Swiss friend in a court at Prospekt Mira, trying to win at least one game against his impressive agility (hi Fabian).
I think of Winzavod, and the enormous factories hosting art exhibitions, three-kiss greetings, shoe mountains on guard next to padded doors and intense discussions in kitchens (hi Olya, hi Borya, hi Craig, hi everyone). Also, but for the pandemic, V-A-C would have opened the enormous doors of GES-2 on schedule, 40,000 square meters of Renzo Piano-designed art space.
After work, after an evening colloquium, I would have accompanied some colleagues to the Armenian restaurant next to the Yelokhovo Epiphany Cathedral.
We would have strolled to Drunk Punk, a craft beer bar in the Arma complex near Kurskaya Metro Station, for Friday Beer, a tradition we inherited from our Danish colleagues who visited from Aarhus.
I would have enjoyed the best Georgian food outside Georgia (hi Anya, hi Seth, hi Stefan). I would have gone to a concert or two at the Moscow Conservatory (hi Sveta).
I would have spent a day at a friend's anti-café in Yugo-Zapadnaya, overlooking the city from the 28th floor (hi Elizaveta). I would have gone to the theatre to see a Pushkin play or an adaptation of a Chekhov short story (hi Nastya, hi Zhenya).
I would have left town to accompany some friends to their dacha.
I would have left again, because you have to leave Moscow sometimes, for a short trip to Tula, or Nizhny, or Kazan (hi Danya). In winter, I would have headed two hours south of Moscow to ski through villages (hi Kitty).
I would have left for a conference, maybe to Krasnoyarsk (Siberian Federal University is pretty strong in my field). I would have gone to Leninka and bumped into a colleague, and then we would have gone for an impromptu dinner at Kvartira 44 or Proliv on Nikitsky Boulevard (hi Marina, hi Kirill).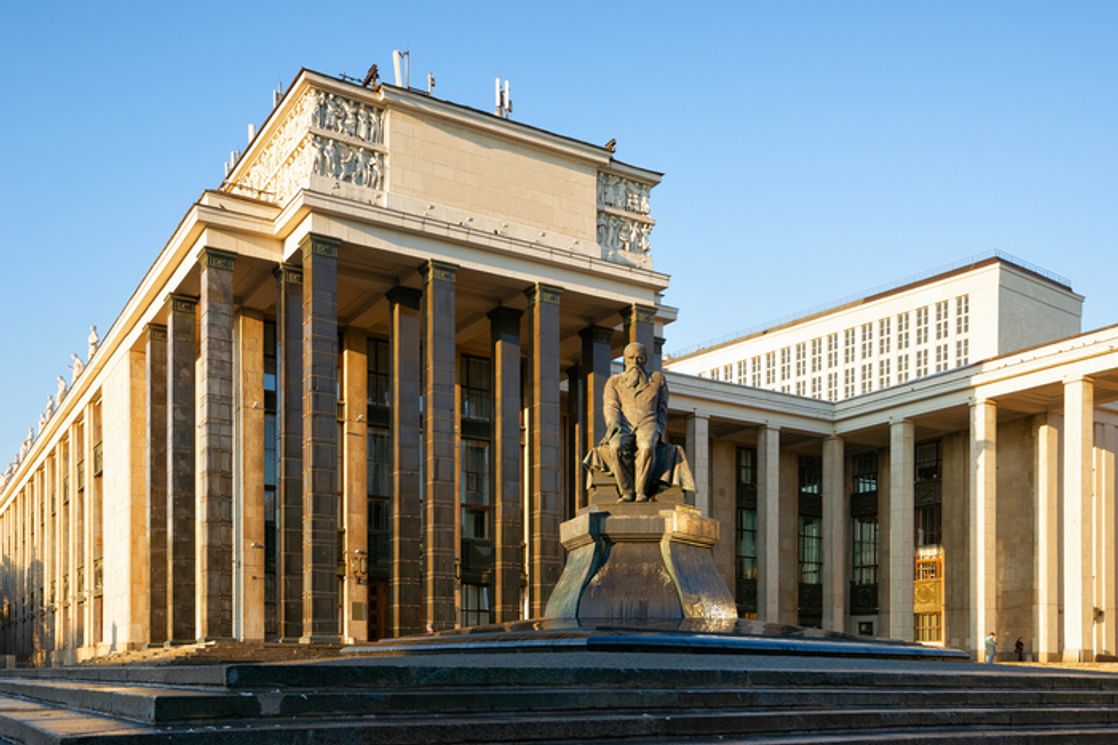 I would have participated in a Summer School at HSE's Voronovo Study Centre south of Moscow. I love this site, just a stone's throw away from Evdokiya Rostopchina's mansion, where she penned, among other things, Nelyudimka, one of the best plays ever written.
I would have probably heard that one of my favourite places closed down, as always happens in Moscow. I would have watched a random ice hockey game at a bar.
Between November and March, I would have spent much time ice skating in Gorky Park or VDNKh (hi Zhenya, hi Sveta, hi Tanya, hi German).
But now for the last item from my list that I would like to mention. If I had been in Moscow in the spring of 2020, I would have met with Aleksey; — and this is also the point where the 'would have' story turns into a real story. Because in the meantime I have returned to Moscow.
Shortly after the pandemic began, we encountered Aleksey in a forum which we were sifting through for missing issues of Russkiy Pioner, our favourite literary magazine edited by Andrey Kolesnikov, of which 103 issues have been published since 2008. One can download every issue online, but my friend Josik and I still afford ourselves the luxury of collecting at least one material thing, in our case every issue of Russkiy Pioner. We actually already own all of them except for the very first three from 2008, and when we paid a visit to the editorial office some two years ago, they did not have them in stock either.
Now, the aforementioned Aleksey told us that he had issue 2 of 2008 and wanted 150 roubles for it. He would hold it for us until we returned. So, after just about a year, combining one item on my list with another, I asked him to meet me at the monument of young Pushkin, just outside Baumanskaya Metro Station. On a sunny day in May, I positioned myself in front of the bust of the poet-to-be, and then Aleksey showed up, a smiling forty-something Muscovite, at 14:00, precisely on time (probably the first time this has ever happened in Moscow), and handed over the coveted issue.
And now, before I cross off another item from my list, probably Georgian food, I would like to take the opportunity to ask all the readers of The HSE Look if they know someone who knows someone who owns Russkiy Pioner issues 1 and 3 from 2008 and would be willing to enter into negotiations. Meet me at one of the places mentioned above, or in a mushroom forest of your choice.