From Mexico to Russia: A Journey in Flavours
The HSE Look is restarting its column about life in Russia, what can be discovered in its various cities, and the interesting venues at HSE University and beyond. Dr. Harold A. Moreno-Franco, Associate Professor at the HSE Department of Statistics and Data Analysis, talks about his impressions of Mexican and Russian cuisine, as well as the local eating habits.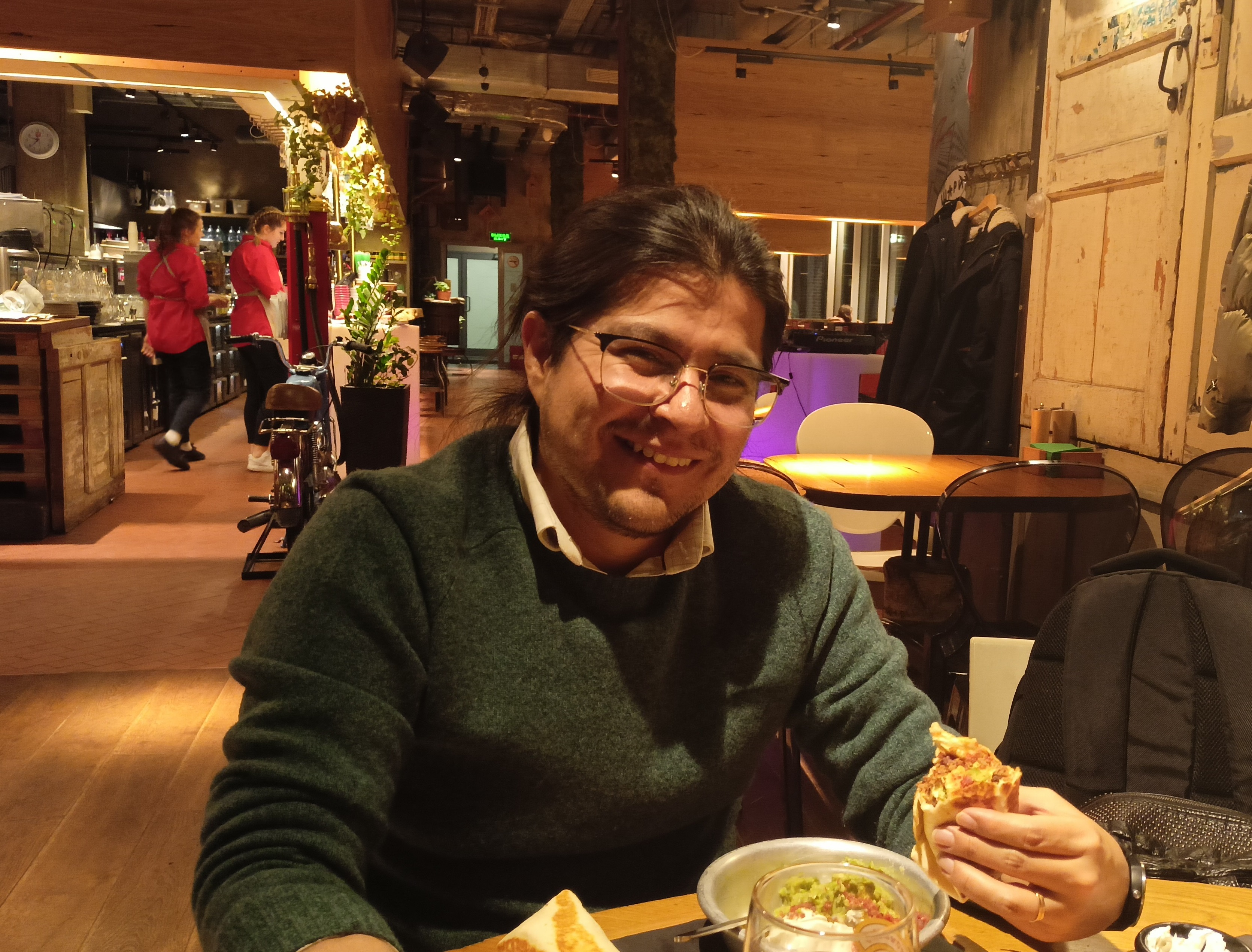 Before living here in Moscow, I was in Mexico for almost eight years, doing my postgraduate studies. So, I had the opportunity to try out Mexican cuisine and compare it to the dishes from my country, Colombia. Now, I'm not a foodie, but I know what the difference between 'nachos' and 'totopos' is. The latter is a fried tortilla snack which is accompanied by different types of spicy salsas.
Mexican cuisine offers a wide array of flavours. For example, we have 'ceviche', (raw fish and shrimps in a hot lemon dressing), from the north of the country to 'mole' from the south. There are at least 30 varieties of 'moles', which are made with cocoa and different types of chilies. We can find it in the supermarket as a paste that can be used to prepare a salsa which is served with chicken and rice. It's simply delicious! I have to admit that my favourite Mexican food is 'Cochinita Pibil' - a pork dish, with a red onion vinaigrette and Habanero chili from the Yucatán near the Caribbean coast, obviously served with tortillas. Before coming to Russia I didn't know anything about the food, but I had heard about the beautiful women, communism, Putin and the vodka.
At of the start of my stay, I suffered because I missed Mexican food, especially the hot salsas and the large helpings of food. I remember that, during my first week, I was at the canteen with a colleague and I asked for a larger portion. He turned around and said: 'Are you really going to eat all of this?' I felt embarrassed and replied: 'No, it's enough'.
Russians generally keep an eye on their health; they also tend to use less salt and eat less fried food. In fact, I lost eight kilos in the two/three-month period when I first arrived in Russia.
Here in Moscow, the portions in restaurants are quite small. However, in contrast, when visiting a Russian person's home, one will be treated to a large spread of which one is expected to eat every bit.
Russians are very hospitable and tend to wolf down their food during a lunch break whereas in Latin America it might take two or more hours to complete a meal. In fact, in Barranquilla in Colombia, people even take a siesta after lunch. For me, that seemed as weird as it probably seems to you, but eventually I got used it. I still have not been able to achieve the velocity that Russians have when it comes to eating. In addition, I miss my naps!
In Mexico, they not only have hundreds of different ways of eating tacos, they eat other strange things too. For instance, in Mexico City they have amazing street food and people can eat all parts of an animal, even eyeballs and other parts I cannot mention in this article. In both Mexico and Moscow, one can buy meat cooked on a vertical rotisserie; similar to Russian-style 'shawarma', there is 'al pastor', which is what it is called in Mexico. The main difference is that in Mexico it is made with pineapple. Speaking about strange food, I must confess that I find eating fish as a snack bizarre, but Russians really seem to enjoy cold fish salad and jellied pork. To be fair, in my country, we often have a breakfast consisting of a soup with meat and eggs!
I took a Russian cooking course four years ago and the plus of this course was that you could drink wine during the class. The organizer of the event insisted that I attend, but my body couldn't take the strain. As you can imagine, I forgot everything that I had learnt. My wife is still asking me when I am going cook the Russian soup recipe that I learnt from the course. Needless to say, I don't remember the recipe that well. Luckily, my mother-in-law is a great cook and my wife's grandmother is great at making pies and cookies.
Of all the tasty, weird and interesting things I have eaten, Russian sweet bread is still my favourite!
If you have an interesting experience to share ...
please contact us at look@hse.ru.